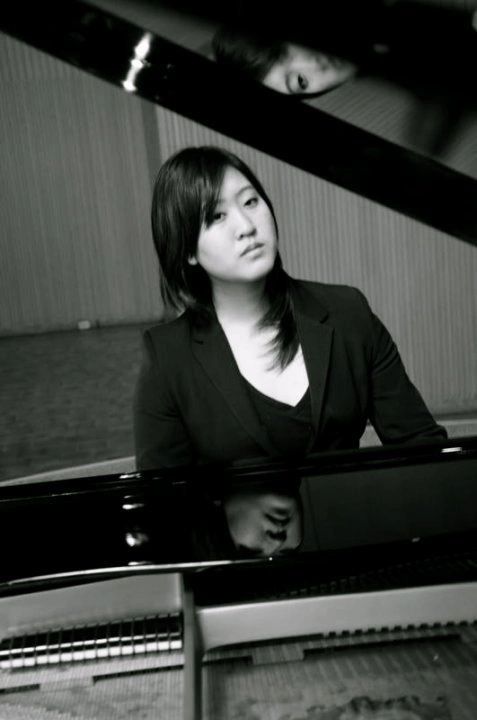 Born in 1991,
Alice (Gi-Young) Hwang
currently studies at The Juilliard School with professor Matti Raekallio. As an arising young pianist, she has an extensive background in performance accumulated from her high school and childhood years. In her senior year, she was named the Gold Medal Winner of the NFAA youngARTS program and was a semi-finalist of the presidential Scholars in the Arts Program. She was the recipient of the Sarra and Emmanuil Senderov Award for the "Most outstanding performance of a piece by a Russian composer" at the 3rd Schimmel USASU International Piano Competition. Other notable accomplishments include prizes at the "Tomorrow's Stars" Competition held by the Orange County Performing Arts Center, the Spotlight Awards, the Idyllwild Arts Academy Concerto Competition, the Steinway Society of Redlands Piano Competition, the Young Artists Peninsula Music Festival, the Redlands Bowl Young Artists Auditions, the MTAC State Concerto Competition, and the Young Pianist Category of SYMF. She has performed with the Idyllwild Arts Academy Orchestra, the SYMF Festival Orchestra, and the Concerto Orchestra as a soloist. She is equally active as a chamber musician, and has worked with the Stenske-Acosta Trio, as well as participated in chamber music programs such as the YMF Chamber music Series. Summer music courses she attended include the Positano Beethoven Masterclasses in Italy, the Aspen Music Festival and School in Colorado, the Gold Country Piano Institute in Nevada City, California, and the Warsaw Piano Workshop held in Poland. She has worked with John O'Conor, Thomas Hecht, Pawel Skrzypek, Paul Huebner, Antoinette Perry, Yoheved Kaplinsky, John Perry, among others.

An advocate of more intimate performance settings, she frequently holds regular house concerts in her apartment in New York. Her other personal interests include writing, swimming, and indoor rock climbing.